I have my first dentist appointment in… 2 years(!?) today. With all the moving and travelling we did over the last few years it just never happened. Well, today is the day… the moment of truth. I just hope I don't have to have much work one…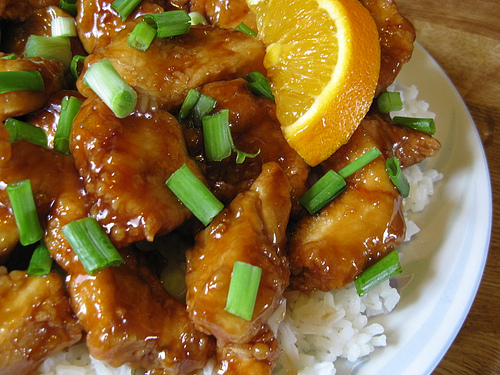 I made yummy orange chicken last night. We have some extra little boys with us this week, and their favorite is orange chicken, and so last time they were with us I learned how to make it, and I promise them I would make it again for them. I'm glad they asked me the first time, because it's a favorite around here now!

My husband and I have had a little cold (congestion and sore throat) the past few days… I hope we don't pass it on to the kiddos.
If you are a mother, you need to read this post (well, the post Stephanie linked to). Seriously. Go read it. You won't regret it. And you may actually find yourself going about your work today with a lighter heart. Really. It worked for me!
I'm having a hard time coming up with things today – but maybe that is because I am anxious to get to the darned dentist (see #1) – mostly just to get it over with… wish me luck!